Types of Opportunities we work with
Quantumrock
Quantumrock is an AssetTech company differentiating through a patent-pending Artificial Intelligence Platform tapping unique alpha sources to create the highest quality, institutional-grade investment solutions in equities, volatility, fixed income, hard assets, factor investing and roboadvisor
Concarlo Therapuetics
Founded in July 2016 and headquartered in Brooklyn, New York, Concarlo is a precision-medicine oncology company focused on diagnosing and treating cancer with an innovative approach to targeting a unique cellular pathway – p27Kip1. Concarlo's novel IpY therapeutic will be the first inhibitor to solve the CDK2 resistance issue, the first therapeutic to target p27 and the first to inhibit CDK4 and CDK2 simulataneously.

Bioxodes
Bioxodes is a clinical-stage biopharmaceutical company developing a first-in-class drug candidate, Ir-CPI, for the prevention of thrombosis and neuroinflammation in hemorrhagic stroke patients.
APR Technologies AB
APR Technologies AB is a Swedish high-tech company based in Enköping, Sweden. The acronym APR stands for Advanced Product Research. The company develops new technologies to improve performance of spacecrafts, electric vehicles, battery packs and demanding electronics. The core technology also has other suitable applications, for later exploitation. The company was founded in 2011, striving to bring a new technology to the world, able to improve energy efficiency in several applications. Miniaturized sensor systems and liquid pumping systems without moving parts have been developed and are stepwise being transformed into product families. To succeed on our journey, we aim to collaborate when possible. With suppliers and with clients as well as other potential partners for scaling up and reaching our targeted markets, globally. APR offer the next generation in electronics thermal management solutions. For spacecrafts it includes a game-changing device for thermal control, for electric vehicles and battery packs it enables battery modules with higher energy density & ultrafast charging, and for electronics it improves cooling without adding maintenance or losing reliability. The APR production system is implemented within its overall Quality Management System and is compliant to ECSS. APR personnel has in addition to heritage from APR products and developments, also vast experience from various prominent companies within space, telecom, and automotive hardware industry.
Amytrx Therapeutics
Amytrx is a clinical-stage biopharmaceutical company advancing the next generation of new anti-inflammatory peptide therapies for patients suffering from chronic inflammatory diseases. We are a group of dedicated scientific, medical, and business professionals all deeply committed to positively transforming the health and lives of patients.
Bar.On
Create any beer you like on the spot with Bar.on's molecular beer mixing technology
Calciscon
At CALCISCON was founded in 2013 as a result of a breakthrough research in renal medicine by Dr. Andreas Pasch.
He investigated why the blood vessels of kidney patients calcify rapidly. This work led to the development of the T50, the first functional test for the assessment of Calcification Propensity. T50 identifies patients with high cardiovascular risk, and opens the possibility to slow down disease progression.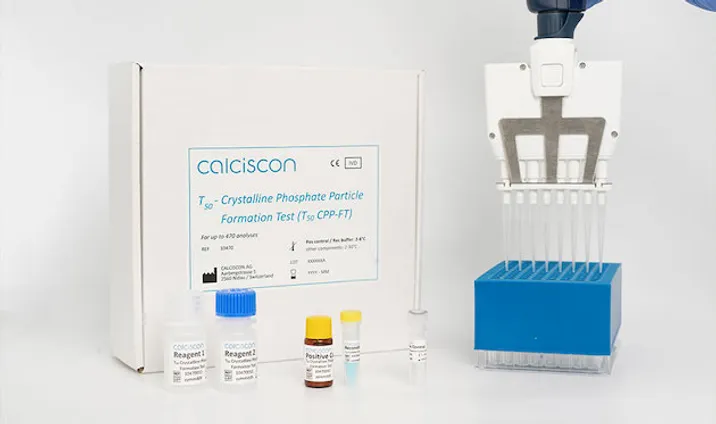 Avcon Jets
We are one of Europe's major business aviation companies. We operate more than 80 aircraft worldwide and cover the whole spectrum of business jet models.
The Basketball Federation of Slovenia
Also known as KZS is the governing body of basketball in Slovenia.
InnoMedica
InnoMedica is a Swiss pharmaceutical company that uses an innovative nano-transport system to develop drugs that enable patients to make effective improvements in therapy. With its nanocarriers, InnoMedica pursues the goal of extending the circulation time of the transported active substances in the bloodstream and ensuring that the various active substances are only released precisely at the point of determination.
Liva Healthcare
On a stated mission to become a natural part of the healthcare system for people to prevent and overcome obesity, type 2 diabetes and cardiovascular diseases, Liva provides scalable, personalised health coaching.
Belassi
Everything Belassi does aims to set new standards for the Marine Hypercraft.
Droia Ventures
Droia Ventures is a specialist investor, dedicated to making an impact and save patient lives. We invest in the most promising life science companies.
DEUS Automobiles
DEUS Automobiles – established in Vienna, Austria, in 2020 – stands out in the increasingly competitive hypercar sector by offering its fresh and objective vision and innovative concepts in terms of luxury, performance, and exclusivity, and DEUS is poised to become a driving experience touchstone.
Bio Lift Sciences
LIfT Biosciences is preclinical UK & EU based Biotech developing an innate allogeneic first-in-class neutrophil based cell therapy platform called N-LIfT (Neutrophil based Leukocyte Infusion Therapy).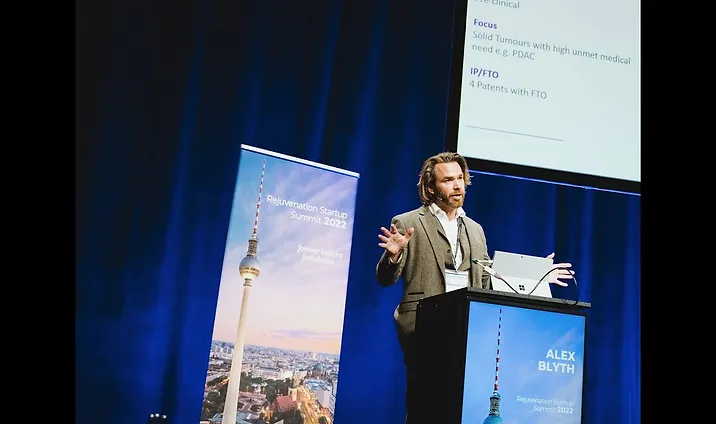 CardioMech
CardioMech is developing a catheter-based mitral valve repair technology designed to treat patients suffering from moderate to severe or severe, symptomatic DMR due to prolapse or flail.